Team
As a team we work from separate locations and for organizational reasons it is important for us to receive requests in writing.
Should you contact us with a request for a speaking engagement, it would be useful if you could consider the following questions:
• Place, time and length of the talk?
• What format would you prefer: lecture, workshop, or panel discussion (with Q&A)?
• Are you looking for dance elements or a short performance to be included?
• What lecture/workshop topic are you looking for?
• What date(s) are you aiming for? Feel free to give us multiple suggestions.
• What is the goal of the event? Is there already a proposal for the overall program?
• Is it a public event? If not, what type of event will it be? Are ticket prices planned, and if so, how much will tickets be?
• What kind of audience is expected? (number and composition)
• Are local press and/or media partners involved?
• Are there any co-organizers?
• Would Mr. Felber's standard fee be possible? Here you can find more information about our financial model.
Thank you! We are looking forward to receiving your request!

Birte Gehm
PR and Operations Coordinator
birte (at) christian-felber.at
Working days Mo, We, Fr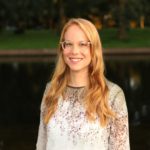 Social Media
Team Christian Felber has examined various alternatives to the currently established Social Media platforms. Unfortunately, none of the existing alternatives meets the requirements for spreading the message intended, e.g. reach or user friendliness. For now, the following platforms are being used, while constantly monitoring alternatives to be additionally used or even switched to, if applicable.
Newsletter and press information
Personal newsletter: In irregular intervals, the newsletter will be issued twice a year. It will contain personally composed information about Christian Felber and his team, including updates on his travels, projects, publications and much more. Thank you for your interest!
Press information: In irregular intervals we will supply you with press information about Christian Felber and his ideas regarding the reformation of the economy.